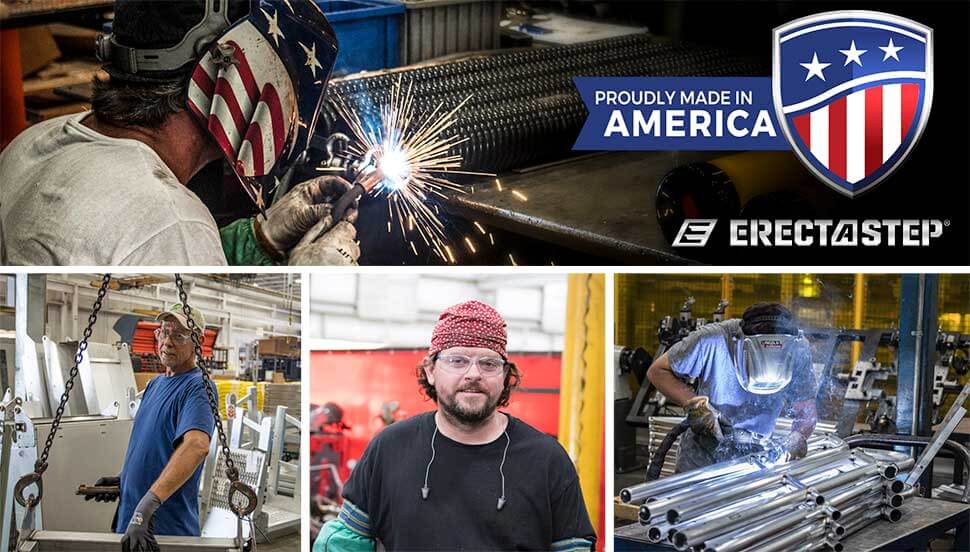 ErectaStep's experience building metal stairs and access platforms goes back over 20 years. We're leading the industry when it comes to design and innovation for all types of metal stair kits, in a variety of industries, from petrochemical to manufacturing and commercial. Our pre-engineered and pre-manufactured stair kits are built using advanced laser-cutting technology and patent-pending designs to offer superior quality and durability. Our OSHA-compliant industrial metal stairs and our newly introduced International Building Code (IBC) compliant stair series are precision manufactured and fully engineered with heavy gauge steel and aluminum.
From our flagship Industrial Stair series and its ever-configurable combination of 5 components: Prefabricated Metal Stairs, Metal work Platforms, Industrial Handrails, Aluminum Ladders, and Tower Support, to our newest line of easy to install Commercial stair kits and our cost-effective Portable Stair Steps, all ErectaStep Products offer the same three key features… Maximum Safety, Efficiency, and Value.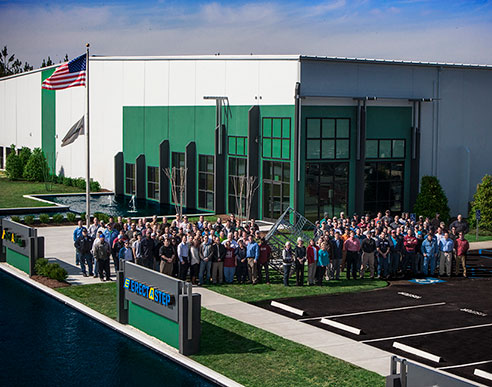 Located in Andrews, South Carolina, ErectaStep, YellowGate, and RollaStep are subsidiaries of SixAxis.
---
219 Safety Avenue, Andrews, SC 29510
Directions
Phone: +1 843 264-3729
Email: info@erectastep.com
---
ErectaStep, YellowGate, and RollaStep are experiencing rapid growth in the global market and are looking for distributors in the United States and globally. If you are interested in becoming a distributor, please get in touch with us.